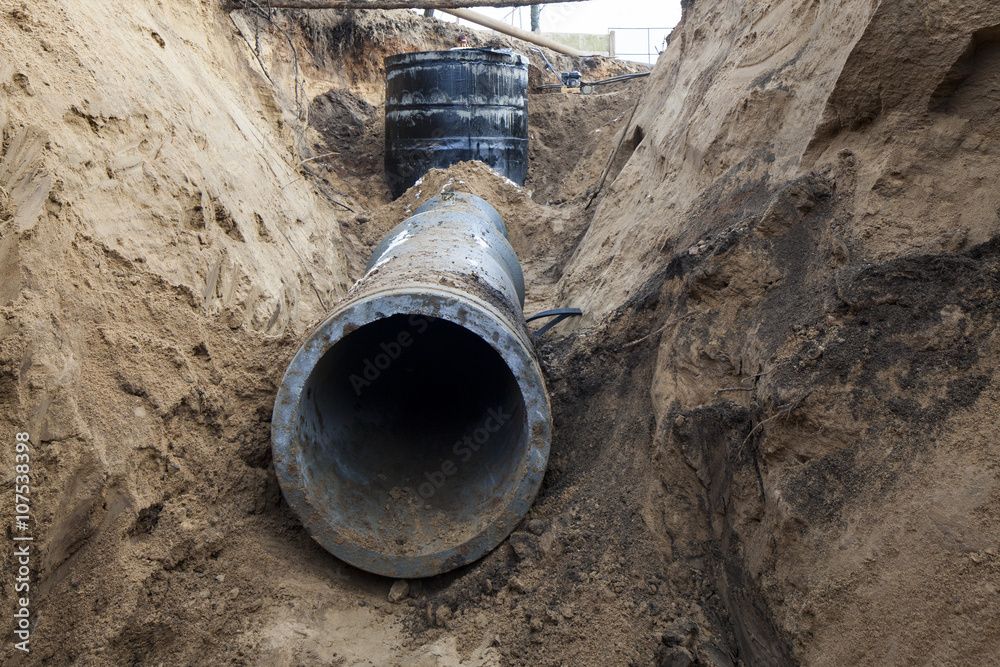 Sewers are a critical part of the plumbing system and play a crucial role in maintaining the cleanliness and health of the surroundings. To ensure that your sewer system continues to function well, you must know the lifespan of your sewer.
The longevity of a sewer system can vary depending on many factors, like the quality of the materials used, the conditions in which they were installed, and the level of maintenance and upkeep they receive over time.
Read on to learn about the estimated lifespan of common sewer types.
Clay Sewer Pipes
Clay sewer pipes have been used for centuries and are known for being leak-proof, environment-friendly, and resistant to chemical degradation. They are made by firing clay at high temperatures to create a hard, durable material that can withstand a variety of environmental factors.
Clay sewer pipes have a lifespan of 50 to 100 years. They can still suffer damage over time, particularly if exposed to high groundwater levels or soil movement.
In some cases, they may become brittle or crack, which can cause blockages and sewage backups.
Concrete Sewer Pipes
Concrete sewer pipes used to be a popular choice for sewer systems because they are durable, strong, and fire resistant—you do not need to worry about fire even if a flammable substance passes through these pipes. A well-constructed and well-maintained concrete sewer pipe can last 50 to 100 years.
These pipes are corrosion-resistant, unlike metal pipes that rot quickly in acidic soil or water. They can also withstand heavy loads and high water pressure, making them a reliable choice for large-scale sewer systems.
However, concrete sewer pipes can deteriorate or become brittle if exposed to harsh chemicals or high temperatures. Also, they can be susceptible to cracking and damage from freeze-thaw cycles, which can occur in colder climates.
If the pipes are not properly installed or maintained, they may be prone to issues like infiltration or exfiltration, which can compromise their performance and reduce their lifespan.
Orangeburg Pipes
Orangeburg, also known as "fiber conduit," is a type of sewer pipe popular in the mid-20th century. The pipe is made from a layer of wood pulp impregnated with coal tar pitch and then wrapped with layers of asphalt-saturated felt. It's a lightweight, inexpensive tube that's easy to install and allows efficient sewage flow.
The traditional pipe is said to have a lifespan of 50 years, but they tend to deteriorate much sooner sometimes. This is mainly because of exposure to excessive moisture, damage from tree roots, or other factors that can compromise their structural integrity. However, they have sometimes failed within just a few years of installation.
If you're concerned about the condition of your sewer system, you can approach a qualified professional for an inspection. They use specialized cameras and other tools to assess the condition of the pipes and identify any potential issues or areas of concern.
Shaw Trenchless offers a FREE Sewer Scope and Estimate for any job.
We also offer a range of sewer repair and replacement services using the latest technology and techniques to ensure a fast, efficient, and cost-effective solution. We use trenchless technology to repair or replace underground pipes and infrastructure without requiring excavation or large-scale disruption to the surrounding area. Contact us today to learn more and schedule a consultation!

Contact Shaw Trenchless Today
At Shaw Trenchless, we endeavor to offer the highest quality of services and customer satisfaction to the people of Spokane, WA, and its surrounding areas. Contact our team today to schedule an appointment.